Proficiency testing
acc. to EN ISO/IEC 17043
General information Current News Proficiency testing schemes General rules for participation

Pricelist of proficiency testing

Appeal form

LT - Training and courses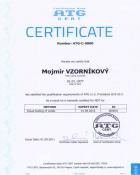 We organize courses for NDT personnel Level I, II and III in our training centers. ATG is one of the most important training centers of the "special processes" in Europe.
All courses for NDT personnel - Level I, II and III are organized at our training centres.
EN 473
EN 4179/ NAS 410 for aerospace industry - JAR 145.30
LT L2 HS ("protection from hazard substances")
SNT-TC-1A
Trainings are focused on leak testing and findings, evaluation for individual NDT methods / techniques (training extent PCT + BT + PT - general qualification, sectional qualification MS-B and practices for MS-B) or with usage of method of the tracking gas (general qualification training, specific MS-C and practical training for MS-C).
See further information about our training courses - section
Training courses
.
Photos from the course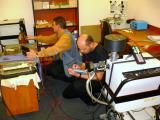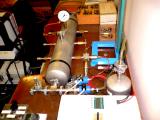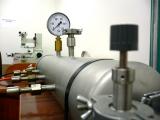 Contact person
Training courses
We offer training courses in English and Russian language.

Newsletter
Register here:





We are certified according to ISO 9001:2008