Proficiency testing
acc. to EN ISO/IEC 17043
General information Current News Proficiency testing schemes General rules for participation

Pricelist of proficiency testing

Appeal form

ET - Testing and services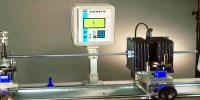 For testing with ET method electrically conductive material is necessary. For this reason the method is often used for detection of surface gaps in aluminum alloys. It can be:
detection and evaluation surface and subsurface defects
structuroscopy and evaluation of material exchanging
Testing process of ET
Different application requires different procedures and criteria. The basic applications are
metallurgic semi-manufactured product testing on automatic lines by encircling probes or rotating heads (requirements are for example in EN 10 246-1,3)
testing of heat exchanging tubes by bobbin probes (requirements are for example in ASME V,8 or DIN 25435-6)
in-service testing of planes by pick-up coils (requirements are in specifications of plane manufactures)
automatic part testing in automotive industry
structuroscopy
Our equipment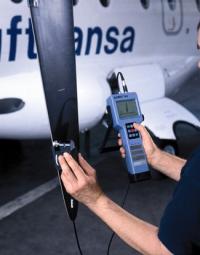 Devices and systems ELOTEST made by ROHMANN company
for aerospace industry
devices and probes for energy industry
devices and probes for semiproducts inspection
for automotive industry
We apply other methods
resonant
impedance
flux leakage
We provide training services, measuring and inspections tailored to customer's requirements or according to international, national and industrial standards.
Services of NDT Level III
NDT personnel qualification
preparing of the Written Procedures, methodical performance of the testing, acceptance criteria
laboratory testing / in site testing
outputs and inspection reporting
vocational guarantee, methodical and legislative activities
Consultancy
Following the testing activities we offer consultancy services for our clients. Our specialists recommend you suitable methods, specify correct technique for your application (testing sensitivity), warn about the possible limitations, optimize the testing parameters, chose the equipment and aids, prepare the written instructions, safety instructions, design the workplace / laboratory, etc.
Training courses
We offer training courses in English and Russian language.

Newsletter
Register here:





We are certified according to ISO 9001:2008